description
MiCOM P92x
Voltage and Frequency Management and Protection Relays
MiCOM P92x voltage and frequency management relays provide an integrated solution for the secure and efficient operations of power systems.
Specification
항목
사양
 
P921
P922
P923
제어전원 (Power Supply)
48 -250Vdc/ 48-250 Vac
24-250Vdc/ 48-240 Vac
CT Inputs
0
VT inputs
4
Number of Digital input (max)
2
5
5
Number of Digital Output (max)
4
8
8
보호기능
Phase under/over voltage (27/59)
Positive sequence under voltage (27D)*
Negative sequence overvoltage (47)*
Residual over voltage / Derived Vo sequence overvoltage (59N)
Under/over frequency (81)*
Rate of change of Frequency (df/dt+t) (81R)*
VT supervision (VTS)
통신 프로토콜 (Communication Protocol)
IEC60870-5-103, DNP3.0, Modbus, K-Bus/Courier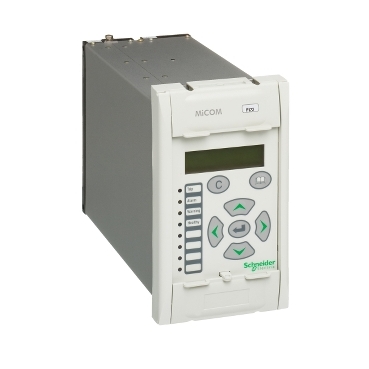 Question
Got a question? We'd love to hear from you!
Address
경기도 성남시 중원구 상대원동 5445번지 우림라이온스벨리 3차 1106호
Phone Number
(031) 739 9200