NEXPO Products
IED PRODUCTS
넥스포는 Schneider Electric 의 다양한 IED 제품을 통해 전력계통 보호 엔지니어링 솔루션을 제공합니다. Easergy MiCOM과 Vamp는 신뢰성 있는 보호기능과 고급 멀티 기능을 탑재하여 플랜트의 설비들을 안정적으로 보호하고 모니터링함으로써 고객가치 증진에 기여합니다.
IED PRODUCTS
description
MiCOM P92x
Voltage and Frequency Management and Protection Relays
MiCOM P92x voltage and frequency management relays provide an integrated solution for the secure and efficient operations of power systems.
Specification
Description
Specification
Type (Model Name)
P921
P922
P923
Auxiliary Power Supply
48 -250Vdc/ 48-250 Vac
24-250Vdc/ 48-240 Vac
CT Inputs
0
VT inputs
4
Number of Digital input (max)
2
5
5
Number of Digital Output (max)
4
8
8
Protection Elements
Phase under/over voltage (27/59)
Positive sequence under voltage (27D)*
Negative sequence overvoltage (47)*
Residual over voltage / Derived Vo sequence overvoltage (59N)
Under/over frequency (81)*
Rate of change of Frequency (df/dt+t) (81R)*
VT supervision (VTS)
Communication Protocol
IEC60870-5-103, DNP3.0, Modbus, K-Bus/Courier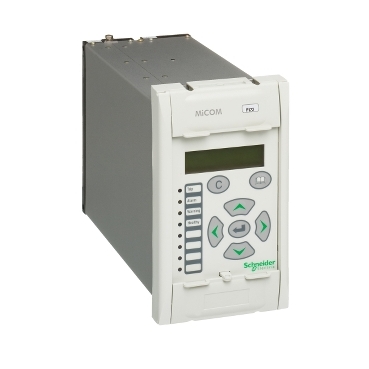 Question
Got a question? We'd love to hear from you!
Address
경기도
성남시
중원구
둔촌대로
388번길
24
우림라이온스밸리
3차
1106호
(13403)
Phone Number
031-739-9200