NEXPO Products
IED PRODUCTS
넥스포는 Schneider Electric 의 다양한 IED 제품을 통해 전력계통 보호 엔지니어링 솔루션을 제공합니다. Easergy MiCOM과 Vamp는 신뢰성 있는 보호기능과 고급 멀티 기능을 탑재하여 플랜트의 설비들을 안정적으로 보호하고 모니터링함으로써 고객가치 증진에 기여합니다.
IED PRODUCTS
description
MiCOM P54x
Line Differential Protection Relays
MiCOM P54x is designed for high performance overhead line and cable applications, it interfaces readily with the longitudinal (end to end) communications channels and has optional distance backup protection.
옵션으로 서브-사이클 거리 보호 기능를 가진 전류 차동 보호 계전기
MiCOM P54x는 고성능 가공 선로 및 케이블 애플리케이션용으로 설계되었으며, 경도(끝에서 끝까지) 통신 채널을 가지고 쉽게 인터페이스할 수 있으며, 옵션으로 거리 백업 보호 기능을 가지고 있습니다.
Specification
Description
Specification
Type (Model Name)
P541
P542
P543
P544
P545
P546
Auxiliary Power Supply
24-32Vdc
48-110Vdc/40-100Vac
110-250Vdc/100-240Vac
CT Inputs
3
3
5
8
5
8
VT inputs
0
0
4
5
4
5
Number of Digital input (max)
8
16
16
16
32
24
Number of Digital Output (max)
7
14
14
14
32
32
Protection Elements
Distance (21)*
Check synchronising (25)*
Negative sequence overcurrent (46)*
Thermal overload (49)
Earth fault (50/51N)
Phase overcurrent (50/51P)
Circuit breaker failure (50BF)
Over / under voltage (59/27)*
Residual over voltage (59N)
Wattmetric earth fault (64W)*
Earth fault directional (67N)*
Phase directional (67P)
Power swing blocking (78)
Auto-reclose (79)
Over / under frequency (81)*
Line differential (terminal) (87L)
Current transformer supervision (CTS)*
Communication Protocol
IEC60870-5-103, DNP3.0, Modbus, K-bus/Courier, IEC61850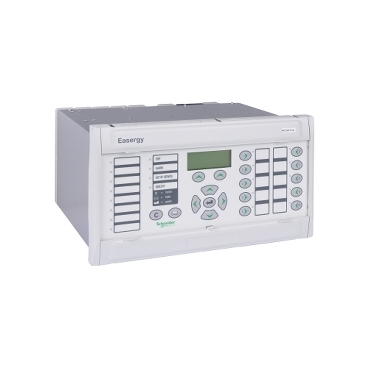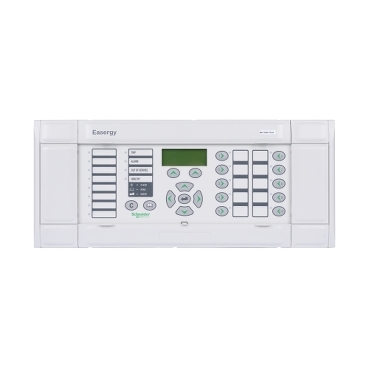 Question
Got a question? We'd love to hear from you!
Address
경기도
성남시
중원구
둔촌대로
388번길
24
우림라이온스밸리
3차
1106호
(13403)
Phone Number
031-739-9200